Who Should Apply
The Babcock Foundation invites proposals from local, statewide, regional and national nonprofits serving the South that have track records of helping people and places move out of poverty and achieve greater social and economic justice. We look for the most promising opportunities to support power building work to advance racial equity and social and economic justice. A likely candidate for funding would align with the Foundation's mission, vision and values and demonstrate the following characteristics:
Accountability to low-wealth communities: Our grantee partners have meaningful connections with low-wealth people and are accountable to communities through their governance structures. These organizations have people of color and people directly affected by systems of oppression in leadership positions, including their boards of directors, steering committees and executive roles.
Clear analysis and strategies: We look to partner with groups that have a clear analysis of how race and power are operating in a given context at a given moment. This analysis informs strategies for increasing impact, fostering trusting relationships with communities and leveraging political will to dismantle harmful systems and policies at the local, state, regional and/or institutional level.
Networks, alliances and resources: We look to support goal-oriented, values-aligned networks to leverage resources, share strategies and achieve impact in ways that make sense in their places. These networks may be formal or informal, short-term or long-term, and structured in a variety of ways. We encourage networks that include both grassroots organizations and statewide or institutional partners.
​Long-term view:  Change rarely happens overnight, particularly in the South. Our partners take a long-term view of what is needed to change systems and policies, build power, and advance social and economic justice and racial equity.
Strategic and opportunistic:  In addition to supporting long-term, patient systems change work, we aim to be nimble and responsive when the moment to act is now to improve the lives of people and communities.
The Foundation also remains open to new thinking about how to address poverty in the South. One way we learn about promising work across the region is through our open inquiry process. We are pleased to receive organizational summaries from organizations that meet our eligibility requirements and fit with our program description.
Examples of work the Foundation does not fund include:
Direct service programs
Individual elementary or secondary schools — charter, private or public
Fundraising events such as walk-a-thons, telethons and sponsorships
Scholarships
Athletes, teams or sporting events, including charity golf tournaments
Endowments and cash reserves
Grants to individuals
---
Where We Work
The Foundation funds work that builds power to advance racial equity across an 11-state Southern footprint: Alabama, Arkansas, Georgia, Kentucky, Louisiana, Mississippi, North Carolina, South Carolina, Tennessee, Virginia and West Virginia.
---
---
Application Process
A prospective grantee partner submits an organizational summary at any point in the year.
MRBF staff review the organizational summary to determine whether to invite the organization to submit a full grant proposal.
MRBF staff provide full application instructions and guidelines to any organization invited to apply.
Once the full proposal is received, staff will conduct a series of conversations and a meeting to learn about the organization.
If the organization is a good fit for MRBF funding, staff will write a recommendation to the board of directors for approval.
The board of directors reviews proposals and approves grants each February, June and October.
Submit an organizational summary
Most Recent Grants
Appalshop (2023)
Appalshop, now in its fifth decade, uses culturally based community organizing and place-based media, arts, and education to advance social justice, environmental sustainability, and economic equity in Central Appalachia. This grant provides general operating support.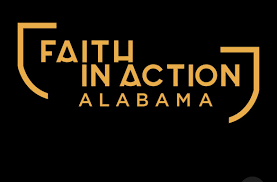 Faith in Action (2023)
Faith in Action Alabama is a statewide faith-based community organizing organization that seeks to honor God by dismantling systemic racism to create pathways of opportunity for all Alabamians. They seek to accomplish this mission by serving as a vehicle that better equips people of faith across race lines to build and wield power so that they are architects of policies, not objects of them. This grant provides general operating support.