Mission
The Babcock Foundation's mission is to help people and places move out of poverty and achieve greater social and economic justice. 
Vision
We envision a South where people are safe from harm, and sufficient public resources are dedicated to building strong and healthy communities. Everyone has clean air, water, energy, and access to high-quality education and health care.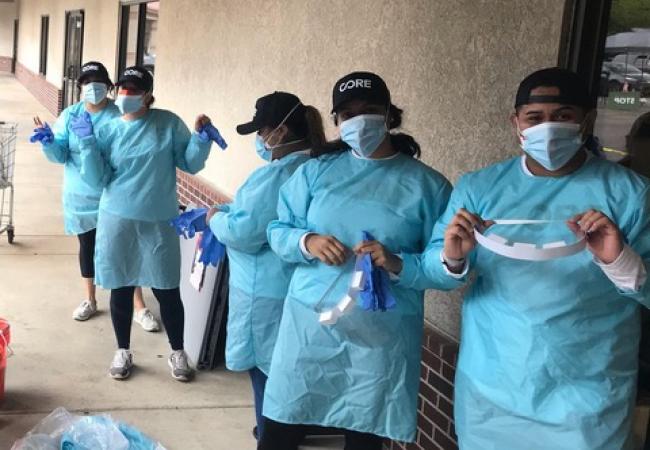 We envision a South liberated from white supremacy, where communities are no longer segregated, and intersecting identities – race, gender, sexual orientation, geography, ability – no longer predict individual achievement, to the clear benefit of everyone.
We envision a South characterized by people-centered prosperity, with shared wealth, asset ownership, robust and safe family-wage employment and the supports needed to access meaningful work.
We envision a South where everyone has free and fair access to the ballot, and government reflects the demographics of its constituents. Diversity in leadership yields policies and practices that benefit everyone, particularly people of color, low-wealth individuals and rural communities.  
We envision a South celebrated for its diversity, culture, beauty and abundance, where everyone's experiences, wisdom and wellbeing are valued.  
We believe our vision of the South is possible. We invite you to join us in pursuit of it.
Commitment to Racial Equity 
Potential is universal. Opportunity is not, particularly in the South. 
In a more equitable South, a person's wellbeing would not be determined by race, sex, sexual orientation, gender identity, national origin, religion, physical ability or class. All people would live in healthy, safe communities, participate in the decisions that affect their lives, and share in the region's prosperity. Communities, guided by a rich diversity of experience and wisdom, would be strong and resilient.
Racism, however, continues to present barriers to fulfilling potential. Slavery, segregation and a host of laws, policies and practices have entrenched white supremacy, delivering enormous advantages to whites and pervasive disadvantages to people of color. While some of those systems have changed, the vast inequities they created persist in modern-day vestiges: school and housing segregation, sentencing disparities, lending and hiring discrimination, and wealth and homeownership gaps. Structural racism remains a monumental barrier to our mission; it must be dismantled for everyone to realize America's promises. 
Who We Are
What We Do
Grantmaking
The Babcock Foundation provides multiyear, general operating support to organizations and networks working to alleviate poverty and increase social and economic justice in across the South.
Mission Investing
We make below-market rate program-related investments to community development finance organizations and seek to invest our endowment in ways that align with our mission, vision and values.
We support groups building power to advance racial equity along three primary pathways: democracy and civic engagement, supportive policies and institutions, and economic opportunity.
From grantmaking to investing, communications and organizational culture, we are committed to centering a race-forward intersectional analysis in everything we do.